Frequently asked questions
Classes
Can I try a class and is it free?
---
Yes you may absolutely try a class, for 10 plus years its $20 drop in which goes towards your tuition when you enroll immediately.- For kids below 10 its a free class if you dont plan to enroll, but when you do, the trial class is billable.- We recommend trying out the 1st week of a new month, if you enroll in between a month, you still pay for the whole month.
---
If I begin in the middle of the month is the tuition prorated.
---
Sadly it isn't prorated.
---
Do I qualify for free registration?
---
Free registration is only if you enroll for a minimum of 6 months, using the auto-pay option. or Unless BILB is running any promotions, which you can know about by LIKE ing our facebook page.
---
Who can try a class?
---
Only your locally present family or friends planning to enroll may try a class for free (10 below) as per the trial class policy mentioned in FAQ#1 Anyone not local has to pay $20 drop in.
---
Who qualifies for a Free Tshirt?
---
Tshirts are mandatory to class, failure to have a tshirt results in $2 charged for every missed shirt. Only NEW Students who submit us a visible review & LIKE our FB page, qualify for a FREE Tshirt. (one per family) If you lose or tshirt no longer fits, you will have to purchase another one for $10. 2020 - Tshirt will be charged on enrollment into the new year for every student. Annual Dance recital - If you forget to carry tshirt for Finale, you will be automatically charged $10 for a new tshirt to use the day of the event.
---
Where are you located?
---
Ellicott city: HOCO Center of arts: TUE/WED/THU: Classroom 14/8 8510 High Ridge Rd, Ellicott City, MD 21043 Fulton: Mondays: Maple lawn Community center: 7600 Maple Lawn Blvd, Fulton, MD 20759 Towson & White Marsh: Mondays: Zion United Church of Christ 8701 Cottington Rd, Nottingham, MD 21236 Germantown: Fridays: 18319 Leaman Farm Rd,Germantown, Maryland (Kingsview village landmark) - Inside the Anytime Fitness Gym
---
Costumes
---
Please review class policy and waiver for details on deposit refund. Costume payment will not be refunded or adjusted for any other show if one fails to attend show for any reason. As its not only about the outfit, but there are costs for service as well. We have costumes for RENT, please email us to rent any costumes you would need.
---
How do I access videos?
---
Once you sign up and enroll by setting up auto pay, we would need a gmail id to provide access to the drive which houses the class videos. Once you drop from the class, video access shall be terminated. We require atleast 1 week from class day to upload videos. ** Videos should work on your laptop mainly, iphone or ipads would have issues due to storage constraints. ** Wifi: if you have your phone setting to only use wifi for google drive then also you may not be able to view videos if no wifi option available. ** please ensure you are using the correct account to view the videos, if you have many gmail accounts open at the same time, you may see an error to view a video
---
What is the class checklist?
---
- Tshirts to be worn to each class -$2 penalty per missed shirt will be added on to the next month's tuition
(new parents please contact us for your T-shirt's) - Water bottles – kids need to carry water bottles to class (Water fountains cannot always be hygienic. - Please arrive on time: Pick Up and Drop ( $5 penalty for any late pick up- any later than class end time, paid during pick up, increments of $5 every 15 mins– late arrivals is a loss of time of the student and we would want to ensure the child is able to use the entire 45mins of the class to its fullest) - Balance payments are updated online, please keep up (late fees will incur an additional $15 fee) - Classes shouldn't be missed unless really required - Closed toe footwear with socks – kids cannot dance in boots or sandals (safety issue, can cause them to fall) (doesn't apply to EC LOCATION)
- please ensure kids use restrooms at home prior to attending class, we understand if really needed, but with little kids if one decides to go, then ALL decide to go.
---
Do you conduct any stage performances?
---
Yes we do! We have our annual recital every year either in november or december. The annual recital is compulsory for all. But we do take the students to other shows as well, which are not mandatory.
---
How do I join your competition group or troupe?
---
We host auditions, please follow (LIKE) or facebook page, or instragram or sign up for our newsletter to get details on the same.
---
How is tuition collected and processing fees?
---
In order to be enrolled in class, auto pay is necessary. You may still pay in cash (no checks accepted), but if payment is not received within 1st week of the month, we deduct via auto pay. Auto pay: credit cards have 2.75% processing fees Banks have .75% processing fees If there are any failed cc transactions, we will be charging a deposit for 1 month for failed cards.
---
Can I drop out of class at any time?
---
Unfortunately no, there is a lot of effort put in by the class kids and the teachers. Dropping out of class affects the whole class. Hence, we need 2 months of written notice. No refunds shall be provided if any balance on the plan, but to be used as credit which shall be held for 6 months from last day of class. Eg if you finish your 2 months notice on 29th october that is your last day, 6 months from then your credit will be held.
---
Discounts?
---
If there are any discounts, you may find on our home page, but tuitions are fixed. There are no discounts there.
---
Referrals?
---
We offer $20 off your class for any referral that signs up for more than 3 months. upto $60.
---
What do I need to sign up?
---
On our classes page: click on registration. you will need to have your email address and childs DOB. In order to come in for trial as well, an account needs to be setup and enrollment in auto-pay is mandatory. Please note: You will not be charged until you confirm enrollment. Please enroll using Bank account preferred to avoid 3% surcharge
---
What is NAACHFIT?
---
It is an Aerobic workout program started by BILB dance Co in 2017 to empower our community to lead a healthy lifestyle. Naach=Dance (in Hindi Language), hence its a dance fitness program incorporating Bollywood/Indian inspired dance movements.
---
Who can join NAACHFIT?
---
No prior eperience is needed. Men & Women above the age of 16 can join this program.
---
What are the Naachfit locations and Timings?
---
Tuesdays 8:05PM & Thursdays 7:20PM Address: 8488 Baltimore National Pike,Ellicottc City ,MD (Enter through the side door) Saturdays 10AM-10:45AM Address :7600 Maple Lawn Blvd,Fulton ,MD (Near the Flags)
---
Can I try a NAACHFIT class before registering?
---
Ofcourse! Drop in for $10 to try our class & that will go towards the amount when you sign up.
---
Naachfit Prices ?
---
$30 for 4 classes(once a week) $55 for 8 classes(Twice a week or once a week) $100 for 14 classes(once a week) $100 for 16 classes(twice a week) Drop in $10
---
How to purchase Naachfit Card using DancestudioPro account?Login to https://dancestudio-pro.com/online/bilbdanceco
---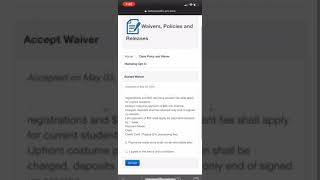 When you login into your DSP account, you would see the option to purchase a dance card.
---
---
COVID forms
How do I fill out my Covid Questionnaire weekly?
---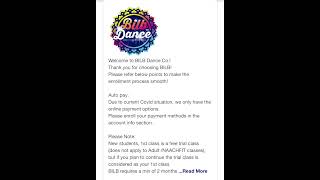 ---
---